The Cupcake Bakery…
Cravings – Alisha's Cupcakes, Alisha Nuttall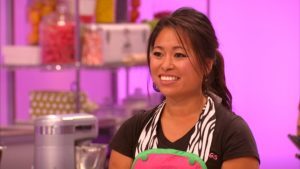 I started baking while taking a cooking class in high school and instantly fell in love with baking cupcakes and cooking. Baking and cooking for my friends became a passion. After high school I started making cakes, cupcakes and other desserts as a hobby. My twin sister, Angela, told me I should get into cupcakes and open a cupcake bakery because they were a big thing. So 8 years ago my twin sister and I started a cupcake bakery home business from my small condo 'Cravings Alisha's and Angies Cupcakes'. Our motto was "You imagine it, we'll create it". Baking cake and cupcakes began to be an addiction. Creating new flavors and trying to get the best consistency. After a few months Angela got too busy and didn't want to be part of the business anymore so then it became Cravings – Alisha's Cupcakes.
At the time I was a server, bartender, and trying to get into management with Chili's bar and grill. I continued to make cupcakes on the side but it started to grow and I realized I did not want to be a manager for a corporate company but to instead own and operate my own cupcake bakery.

Cupcake Wars

Cupcake Wars aired and my friend told me I should apply. I watched one episode of the season 1 and said "NO WAY! I could never go on that show".
Season 2 came around and my friend again told me to apply. I thought, "what the heck, I won't get chosen but I might as well submit an application". My resume was emailed and the next day Food Network called, they asked if we would make an audition video. I was in shock! We made the audition video and that week they said they wanted us on season 3 of Cupcake Wars!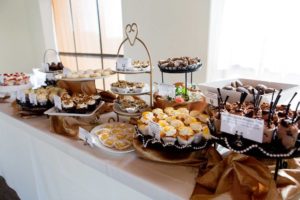 Well long story short my twin sister and I went…lost in the first round, had no idea what we were getting ourselves into! Right after we told ourselves we would NEVER do that again. Season 7 came around and Food Network asked us if we would be on a redemption episode…instantly I said yes! What was I thinking? This time we were going to be extra prepared. We drove down to California with my family and we won!!!!!!

My husband, Dave, is not an entrepreneur by heart and never wanted to own a business but I told him if we win he had to promise that we will open up a cake shop! Well we did! On November 8th, 2012 we opened Cravings Alisha's Cupcakes in Pleasant Grove, Utah.

I'm living a dream! My son asked me recently, "if you could work anywhere you wanted, besides being a baker, what would it be?", I looked at him and said, "nothing, I love my job so much, I can't imagine doing anything else." Truly I am so blessed I get to work and do what I love.

Cupcake Bakery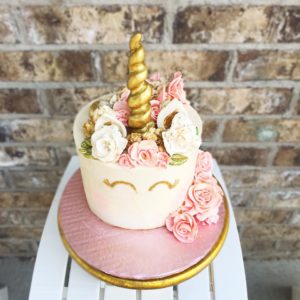 Our small town cupcake bakery specializes in cupcakes, cakes and baking parties. I like to consider our cupcakes as mini gourmet desserts! It's not just cake and frosting. Love goes into each flavor!

Our menu has expanded to cookies, bars, brownies, cakes, and many many other desserts! We still have the motto "you imagine it…we'll create it".

We do pies and rolls for Thanksgiving. Our gluten-free menu has blown up and we have many gluten-free customers.

For awhile we were thinking about expanding…and then some friends that owned a bakery called "One Sweet Slice" talked us into reality and I realized I loved my life and did not want another shop so we decided to have a baby instead, ha ha. (You don't have to put this in, I just think it's funny that really after talking to you guys it changed my mind and was the best decision!) Maybe in the future we will expand but for now we love our one little shop here in Pleasant Grove, Utah and are happy where we are.

**Disclaimer – We have been a big fan of Alisha since we first met her, so are so happy for her success! Yes, when we owned and shortly after we closed our cake bakery we provided some advice to the Nuttalls. Glad it was useful!**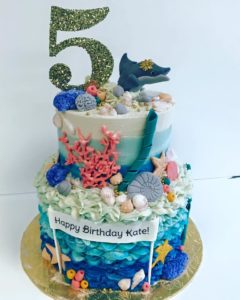 Contact Alisha:
email: cravingscupcakesutah@gmail.com
phone: 801-899-2185
website: http://cravingsalishascupcakes.com
facebook: Cravings – Alisha's Cupcakes
cake bakery: 93 S Main St, Pleasant Grove, UT 84062

Other Baker Spotlights:
Rockstar Cakery
Ady Cakes
To spotlight your cupcake bakery, please submit your contact information here.