July 15th, 2017
Cake Bakery Owner | Winner of Cupcake Wars!
Ady Cakes, Ady Abreu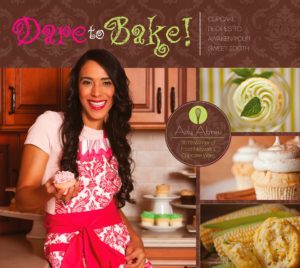 I'm an industrial Engineer by trade and after years of working for corporate America I started to bake as a creative outlet. I was blown away by the variety of designs, techniques and flavors that were being implemented and created by so many talented decorators and bakers. The idea of opening a cake bakery wasn't even a thought at that time.
I began baking with a variation of the classic Dominican pound cake but I started adding other ingredients and fruits that were not common where I live in Pennsylvania. One thing led to another and soon I was immersed in online communities for cake decorating and baking. I took as many classes as possible to learn from experienced cake artists and attended different cake shows to learn more about the industry. As my passion grew I decided to go full time into the cake and cupcake business! In 2007 I rented a small commercial bakery space in my town and Ady Cakes was born.

The Cake Bakery is born- Ady Cakes

My absolute favorite part of owning a cake bakery is the creative aspects of it! No day is like the other as I'm faced with different challenges: dealing with employees/clients, creating cake recipes, developing decorating techniques and inventing new cake designs. Failures were part of the learning process but overcoming them and learning new life lessons has made the whole experience worth it.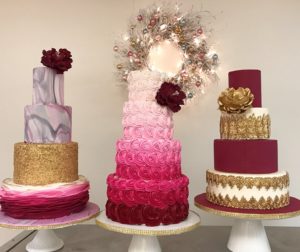 After winning the Food Network show Cupcake Wars in 2012 I decided it was time to publish my recipe book. I collected my best recipes and submitted a rough manuscript to several publishing companies. In little time, I heard back and my recipe book "Dare to Bake!" hit the bookshelves in March 2014. The book is being sold in major book retailers such as Barns & Noble, also at Walmart.com and Amazon.

Contact Ady:
email: info@adycakes.com
phone: 610-898-4064
website: http://www.adycakes.com
facebook: Ady Cakes Facebook Page
cake bakery: 631 Penn Avenue,West Reading, PA 19611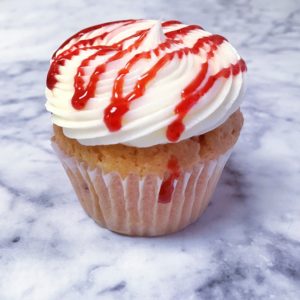 Other Bakery Spotlights:
To spotlight your cake bakery, please submit your contract information here.